Look at the goodies I received in the mail from
April
for coming in 2nd on her scrap scavenger hunt (sorry, I tried to rotate the photo, but it didn't work!):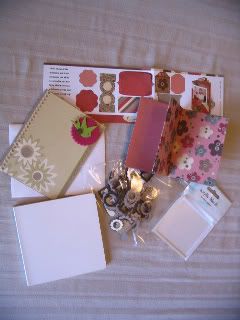 I can't wait to start playing with my new stuff!! Thanks again, April!! :-)
And I had to get the Making Memories journaling paper that April so kindly linked us to on her blog . . . I loved the cards she had made with this paper. Here's the journaling paper: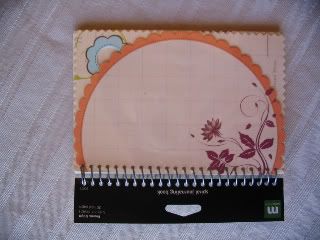 and here's my first card with the journaling paper. I used my QK dragonfly and stamped a simple sentiment on the front of the card . . . I put Liquid Glass and Prisma Glitter on the dragonfly's wings and turned them up a bit so they aren't lying flat on the paper, they are raised up a bit. I really like the way this (SO SIMPLE) turned out, except that some blue ink was on my desk from inking some flowers (clean up as you go, Jeani!!!) and I accidently set my paper on it - arghhh! Oh well . . .
Too fun!!!