What a great time we had at scrap camp! I got 14 scrapbook pages done!!! I think that's more than I did all last year put together! I'm pretty pleased. Here are a couple of photos from Camp . . . . .
Here's a shot of our end of the lodge:
and this is me and my friend, Jody scrappin' away!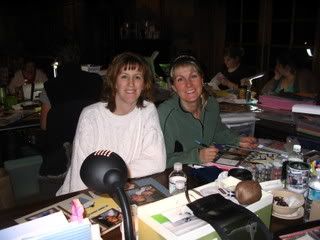 Ok . . .I'm off to take photos of the layouts I finished. I'll post them in a few minutes!