Ok . . so here are the rules for Scrap Bingo (
as adapted from April at Artistic Paperie - Thanks, April!
). The first 12 people to email me their lists will get to play this round, so email all your scrapping friends and get them to play along!
This is an EASY game . . . just a matter of luck, no skill needed! Anyone can play!
1. Pick 15 words from the list below
2.
Email them to me
no later than 10 pm PST on Thursday, October 16 (to keep things fair, no late entries will be accepted)
3. On Friday, October 17th, I will start calling off 5 words a day
4. Cross off the words on your list that I call
5. The first person to get all of their 15 words called,
email me
, and you will be the SCRAP BINGO WINNER and win a fun assortment of scrapbooking/cardmaking supplies. I went through all of my STUFF!!! and picked out some beautiful papers and fall ribbons and flowers and a couple of small 3x3 cards you can embellish. Also threw in a couple of cute little purse kits (these make adorable little treat boxes) and a few chipboard pieces! I'll go through and try to add some more fun surprises in there for the winner!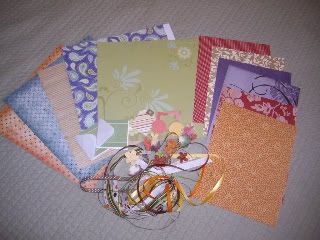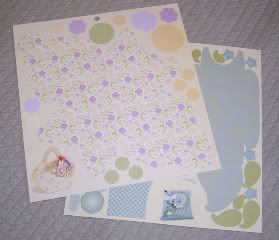 Here are the words from which you need to pick your 15 words from:
Autumn Leaves
Adhesive
Paper
Fancy Pants
Scraps
Ink
Cosmo Cricket
Sponge Dauber
Brayer
Fiskars
Create
Dimensional Elements
Close To My Heart
Making Memories
Stamping
Papertrey Ink
Impress
Scor-Pal
Gina K.
Bellas
Cuttlebug
Flourishes
Chatterbox
Pebbles Inc.
Techniques
Distressing
Rusty Pickle
Spellbinders
Quickutz
Layouts
Ribbon
Doodlebug Design
Prima
Karen Foster
Photographs
SEI
Bazzill
Two Peas in a Bucket
EK Success
Hero Arts
Heidi Swapp
Tsukineko
Queen & Co.
Provo Craft
Revolution
Basic Grey
The Cat's Pajamas
My Favorite Things
Liquid Applique
Creating Keepsakes
BoBunny
Crate Paper
And, just in case my links above don't work . . . my email address is
jeanihill@tfon.com
Have fun and GOOD LUCK!