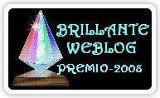 A fellow blogger,
Nicole
, gave me this award! First blog award/tag I've received since starting my blog last fall! Thank you, Nicole!
The rules for this award are as follows: 1) The winner can post the logo on her blog. 2) Link the person you received your award from. 3) Nominate at least 7 other blogs. 4) Put links of those blogs on yours. 5) Leave a message on the blogs you've nominated. So the 7 I am going to nominate are:
Maricar
,
Vicki
,
Diane
,
Lisa
,
Sanela,
Jen
,
Wanda
Thanks again, Nicole!