Here are a few layouts I've done in the last couple of days. It's been so long since I've done any scrapbooking . . . I'm pretty happy I got something accomplished! These photos have been on my desk for MONTHS!!!
This one is my mom reading to the boys . . . I used CTMH's Enchanted paper pack. It's the first time I've used these little metal alphabets I got (a loooonnngg time ago!):
'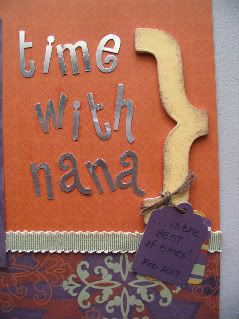 This one is of my youngest son wearing my husbands flourescent work vest . . .he loves to dress up like his dad! I copied this layout from the CTMH Summer Idea Book: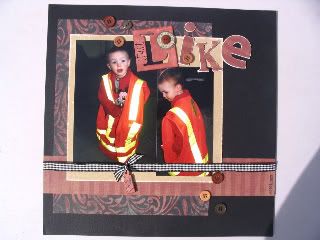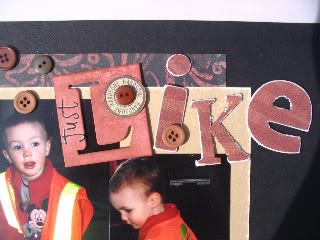 The last one conains some of the first photos I have of my oldest son . . . these are from his first year . . . he was so tiny . . . he just finished kindergarten . . . wow . . . a 1st grader now! Time flies . . .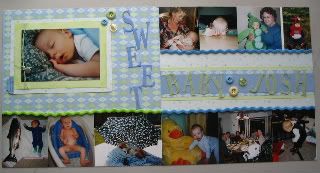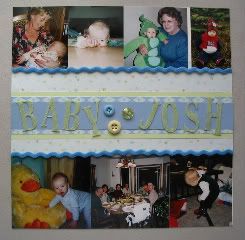 Well . . . that's all for now! I'll try to get some more stuff done and posted before the week is out! I think it might be time for a little blog candy . . . maybe a SCRAP BINGO game . . .!! Stay tuned!