In the last 2 nights, I have completed (well, almost completed . . . I still need to journal on 2 of them and am waiting for supplies that should be here within the next couple of days) 3 single page layouts and one double page layout. I don't know what got into me! So, I thought I'd share my work . . . all the layouts are CTMH. I haven't received any of my new stuff yet (new Spring Idea Book has some GREAT new products - my first new order will be here tomorrow!!).
These photos DID NOT turn out very good, but I want to get these up . . so I'll try to retake them in the morning when the light is better. My poor camera might be the problem too . . . it's been DROPPED (oops!) several times!!
Cousins Sleepover: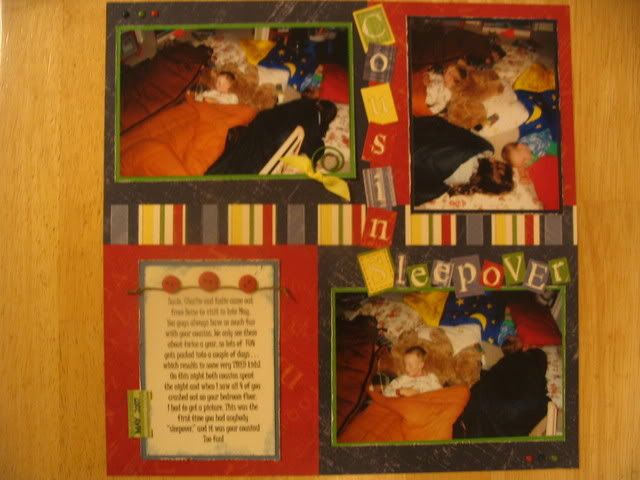 Halloween 2004 (still waiting for my Stickease to finish this . . and a little journaling):
Rainy Day
Quote on bottom of Rainy Day page:
Raindrops made with liquid glass: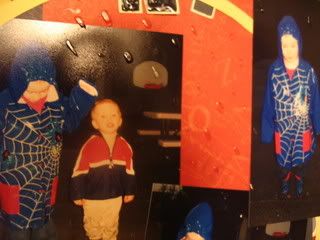 Sorry the photos are so bad. Bummer . . .usually my camera takes better pictures. Maybe they'll look better in the morning light and I'll try again!
If you like what you see, please leave me a note. It's nice to hear comments from friends and fellow scrappers! Hope you enjoy the pages as much as I do.