The boys and I ventured out today to get some nice flower baskets for their teachers since tomorrow is the last day of school (woohoo!!). Aren't they adorable?!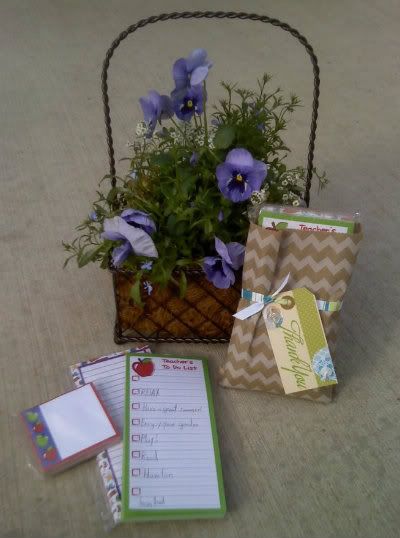 I made the sweet tags the other day (totally scraplifted from
MishMash
- love her style) and added some fun teacher notepads I found at WalMart a few months ago.
My oldest son made this cute little list on one of the notepads in his teacher's packet:
Such fun putting all of this together for their wonderful teachers! It's been a bit of a trying year for both boys (struggles in math and with independence - perhaps a little 'boundary testing') and I know they are really looking forward to summer vacation - so am I!!
Thanks for stopping by and . . . enjoy your day!